Talismanic Necklace of the Djinn Queen Marjanyia
She is the only daughter of the great jinn king Baruq Shamiaz ruler of Mount Kaf. Mulkia Marjaniya is known as the most beautiful among the jinn queens and surpasses nearly all others in beauty, knowledge, and power. Because of her wisdom and power, she has a very important role in the magical traditions in the Middle-East, especially in the Golden Age of Islamic culture when she helped and inspired many prominent figures to bring flourishment and development. This magnificent and incredibly beautiful necklace is connected to Queen Marjanya and it is inscribed with her magical seals. The magical abilities of the jinn queen are innumerable and unlimited. She can create a truly enchanted existence for you and grant many gifts!
When you wear her talismanic necklace, those whom you find desirable will be drawn to you like a magnet. People will be taken by your appearance and captivated by your personality. Mulkia Marjanyia can attract riches, respect, luck, happiness, high protection from evil and incidents. Her assistance is as natural as breathing.
Click on the pictures above to see the pictures in full-size*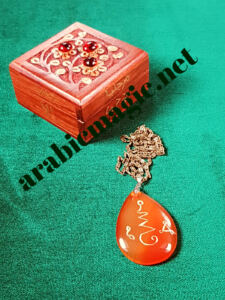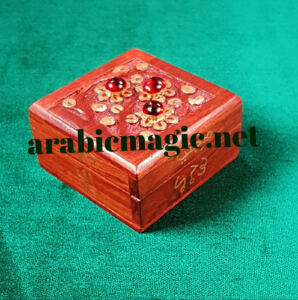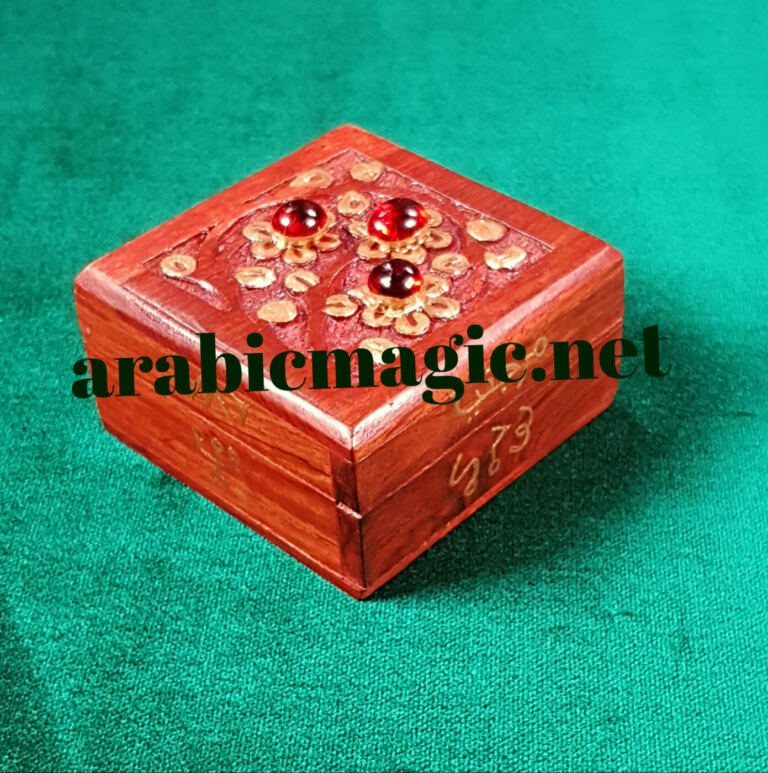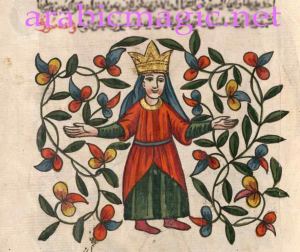 SOLD
The magical talismans and amulets that we offer are not commercial products but are entirely handmade charged with the correct Arabic rituals under strict control for performing all necessary requirements and favorable time for their creation. To order, please use the email below: [email protected]