The Marid Djinn Ring of King Farooq Azim The Magnificent
Farooq the Magnificent, also known as Farooq Azim, is a renowned Marid Jinn in the court of King Solomon (Suleiman). Within the jinn hierarchy, he holds the esteemed position of a ruler over the Samasim tribes with immense power and influence. Initially, Marid King Farooq exhibited great arrogance and refused to serve King Solomon. However, the wise king, utilizing his Divine authority, compelled Farooq to swear an oath of loyalty to humankind, rendering him a servant. Manifesting in the form of a colossal figure, Farooq Azim possesses the ability to bestow profound knowledge of past, present, and future events upon anyone who gazes into his eyes.
Notably, he bestows prosperity and wealth, for he is guarding vast reserves of silver, gold, and precious gemstones concealed deep within the earth. Those who seek his assistance need never fear poverty, for their every need shall be fulfilled. Farid Azim possesses immense dominion over numerous aspects, including but not limited to success in love, honor, respect, preservance from all evil, black magic, and spiritual attacks, revelation of hidden information, and a multitude of other powers. To create this potent Arabic Djinn ring, an ancient, mystical summoning ritual was performed daily for 21 consecutive days. Additionally, the ring must be safeguarded within a magical talismanic box that comes with it, hidden from prying eyes.
*This ring is a work of art, a beautiful Middle-Eastern style ornamented hand-engraved jewelry. It is a massive huge ring with lightweight. It is not necessary to wear it in your hand. The ring can be also worn in a chain or a string around the neck, or in a small pouch worn in your pocket or purse.
Click on the pictures above to see the pictures in full-size*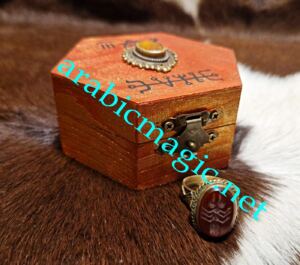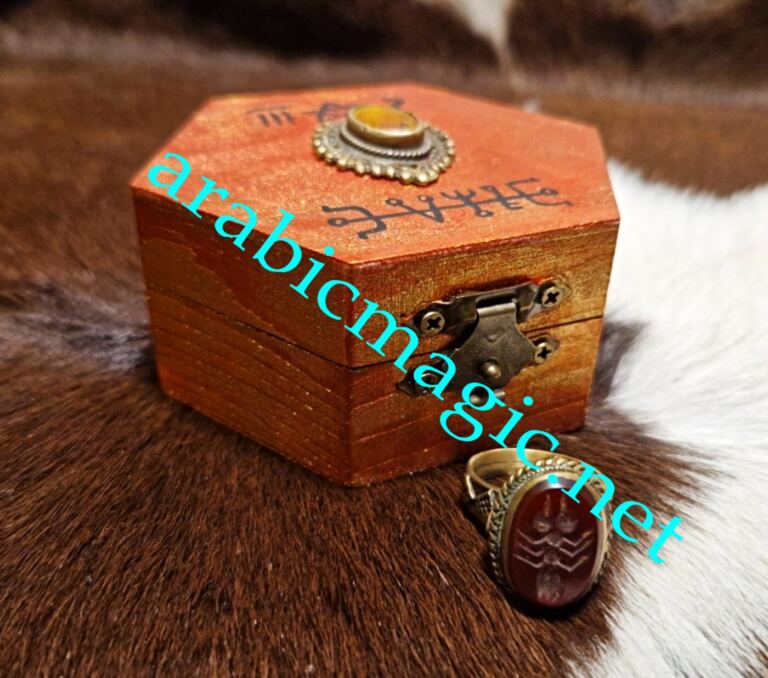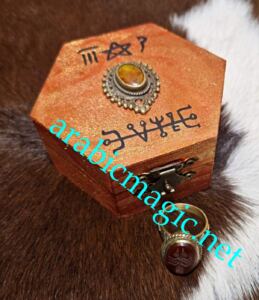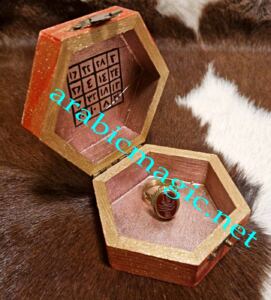 Price: 700 Euro
The magical talismans and amulets that we offer are not commercial products but are entirely handmade charged with the correct Arabic rituals under strict control for performing all necessary requirements and favorable time for their creation. To order, please use the email below: [email protected]