Talismanic Pendant of the Islamic Jinniyah Queen Hafiza
The Jinniyah Queen Hafiza is one of the most pious and devoted among the Islamic high jinn.
She is a related to Ahl al-Bayt (People of the House) the holy family of the Prophet Muhammad and his daughter Fatimah. Queen Hafiza possesses various abilities and powers and the one who enlists her help will be guided and empowered in his life. She protects the person from all dangers, evil, harm, and sickness. She helps to overcome the hardest obstacles in your path and to bring wealth, abundance, and prosperity. This necklace can be worn by anyone – male or female, Muslim or not. The jinniyah Queen is benevolent and accepts all people as long as you do good deeds with her help and won't try to harm other people.
Click on the pictures above to see the pictures in full-size*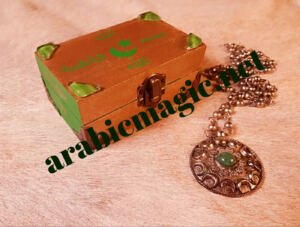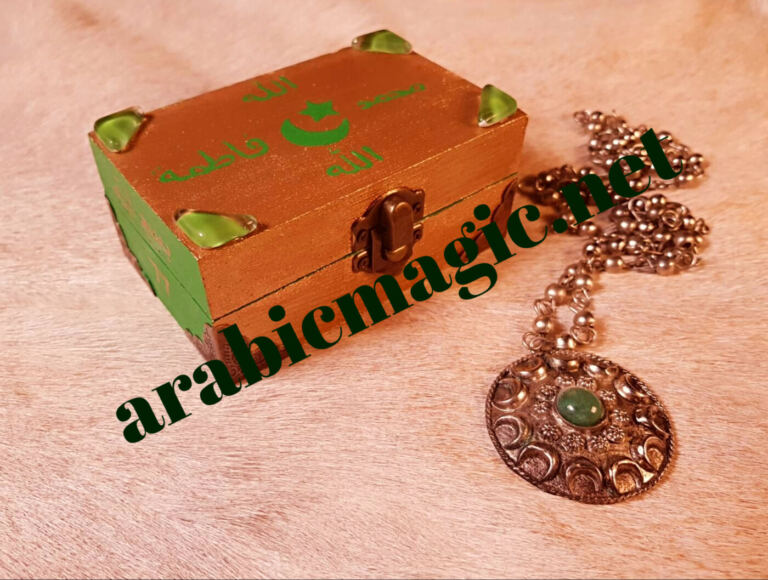 Please note that this is an antique talisman. Most of our talismans and amulets in this category are from before 1940. Some of the talismans are silver, others are silver-plated or gilded. All are handmade and unique. The natural traces of time are seen on them. Many of them, we restored, reconstructed, and strengthened with the help of additional magical rituals to increase their effectiveness and power. Others are presented in their original form. We do NOT use methods for artificial aging and deterioration of our talismans!
SOLD
Unique piece, which is not going to be replicated.
The magical talismans and amulets that we offer are not commercial products but are entirely handmade charged with the correct Arabic rituals under strict control for performing all necessary requirements and favorable time for their creation. To order, please use the email below: [email protected]