Magical Djinn Talismanic Necklace of Queen Alyah
Queen Alyah is one of the most powerful female rulers and queen of the tribe of Al-Tamatam, who is known for their large number and great power. She is extremely beautiful and appears with a golden crown and shining dress adorned with rubies and gold. Her voice is like the song of a bird and many people fell in love with her. She can help you and assist with everything such as attracting love in your life, finding your soulmate, and twin flame. To have success and being liked among women and men and to enhance your charisma so that you are desired by everyone. She can bring luxury and material gain in one's life, for prosperity and wellbeing. She is very loyal and with friendly nature.
This exquisite talismanic necklace comes with beautiful handmade box with mother of pearl inlaid for its storing.
Click on the pictures above to see the pictures in full-size*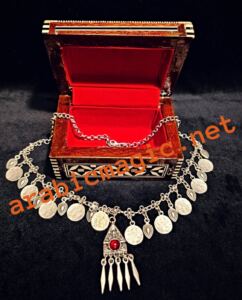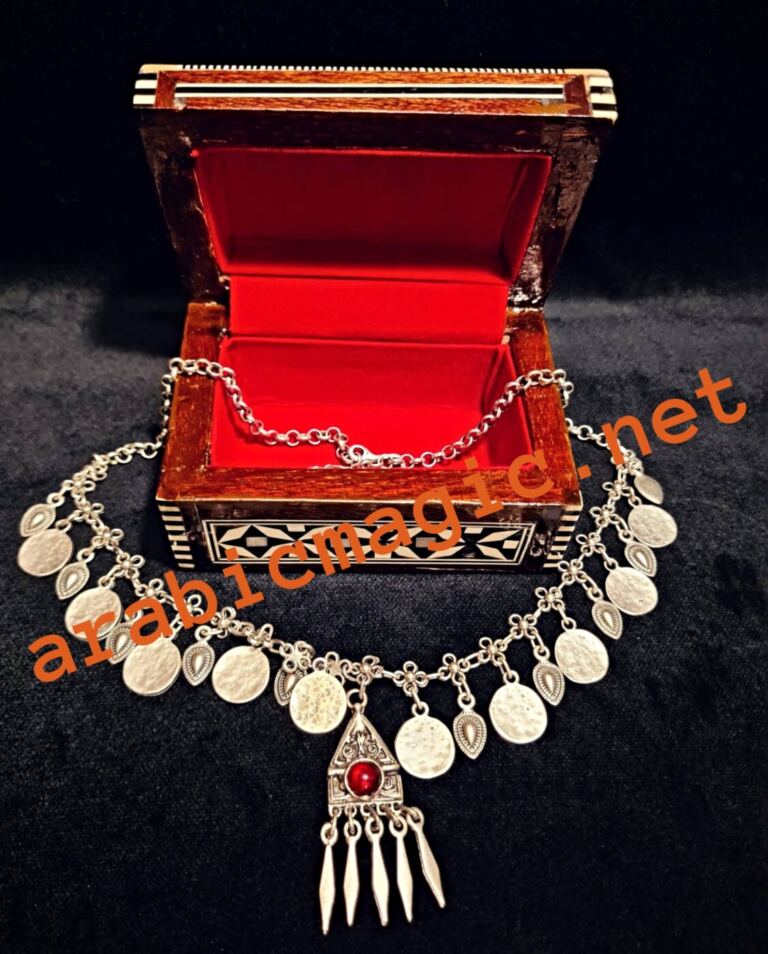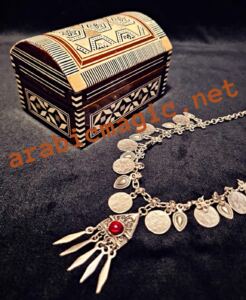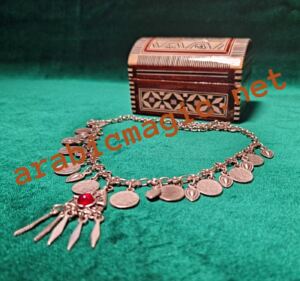 SOLD
Unique piece, which is not going to be replicated.
The magical talismans and amulets that we offer are not commercial products but are entirely handmade charged with the correct Arabic rituals under strict control for performing all necessary requirements and favorable time for their creation. To order, please use the email below: [email protected]