Arabic Magic Love Ritual for Finding the Perfect Partner and your Soulmate
For the first time, we offer to you this unique and extremely powerful Arabic magic ritual for finding a suitable partner and your soul mate with whom to have a serious and stable relationship or marriage. If you are lonely, desperate, with no luck in love and relationships and constantly failing to find the right person for yourself and in the end stay with a broken heart, then this ritual can help you and change your love life once and for all. The performance of the ritual provides you with the opportunity to finally be happy, and satisfied and find your desired partner and perfect match. The ritual enhances your aura and appearance and as a magnet draws towards you potential mates, lovers, and partners.
And not just any person but the right one for you. The ritual is extremely powerful for making one desperate soul into a happy and loved person by attracting the perfect match and partner for you who will treat you with affection, desire, and great care. For the performance of the ritual, we will need your name and date of birth. The ritual requires 3 days to be completed, and each day specific Arabic magic spells and conjurations are done by opening your luck and changing your destiny into the way you want.
Keep in mind this is a very serious magic for a serious purpose and it can not happen right away at the moment. It takes time for the energies of the ritual and the summoned divine forces to completely remove any blockages that are hindering your success and love life and to find the exact and perfect partner for you. This also requires technical time, for example, if your soul mate lives in another city or country it needs time so that the circumstances are arranged so you can meet and get to know him or her. The effect of the ritual manifests between 6 to 12 months time. And you will be more than pleased and finally able to feel truly loved and happy with your new partner with whom you will have a secure and harmonious long-term relationship. Once the ritual is completed you will receive a photographic material of its performance as proof.
Attention! This ritual is not intended to bring a specific person to you. It is meant to bring you the most suitable partner.
Click on the pictures above to see the pictures in full-size*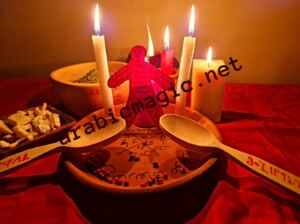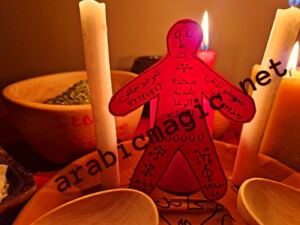 We guarantee complete confidentiality to each client and high level of professionalism. In addition, as a proof of our work we sent to you pictures of the performed rituals. If you wish to make an order for a certain ritual, use the following email: [email protected]