The Talismanic Pendant of the Jinniyah Queen Latifa/ Arabic Magical Pendant for Love Attraction
We would like to present to your attention this exquisite and fine Arabic magical pendant of the queen jinniyah Latifa. She is the sister of the queen jinniyah Shamala, who was a personal aid of the Moroccan shaykh and magician Said Abdullah Al-Soussi, who lived at the beginning of the past century. Latifa's pendant is made under the same instructions and conditions and it is an extremely powerful Arabic magical artifact to enchant all people. Whoever wears the necklace will be dominant over people and will win their hearts and will be irresistible in their eyes. This magical djinn talisman can be used for attracting love, acceptance, sexual desire, for gaining trust from any person, for making you radiant and beautiful in the eyes of all people. The magical pendant can be worn on a thread or chain around your neck or in a small pouch in your pocket, purse, or anywhere close to you. It comes with a talismanic box charged with powerful Arabic love magic rite.
Click on the pictures above to see the pictures in full-size*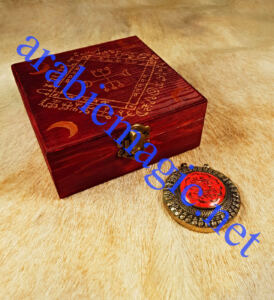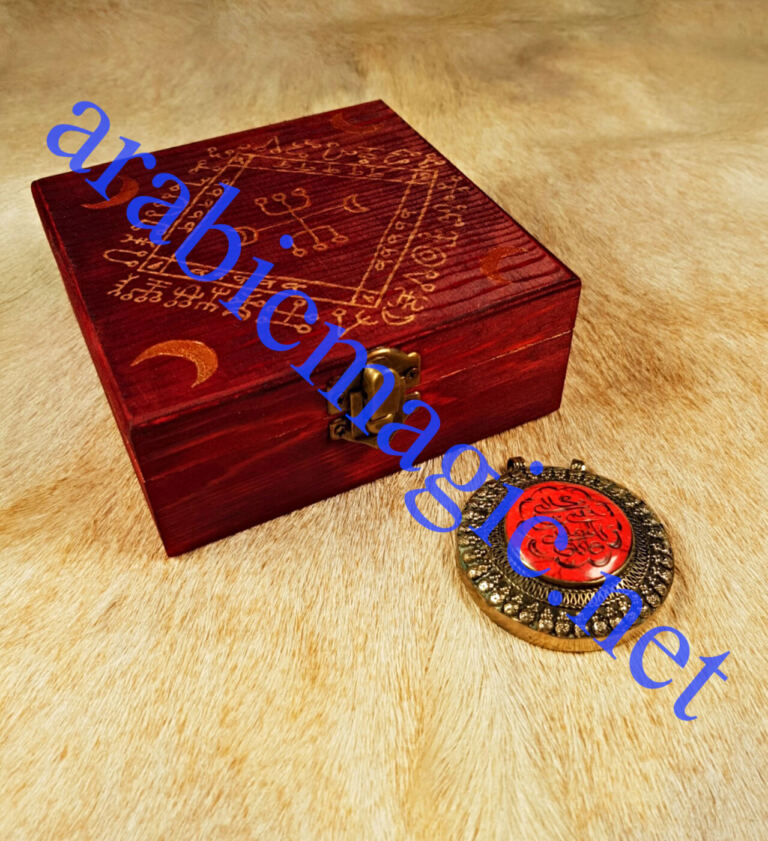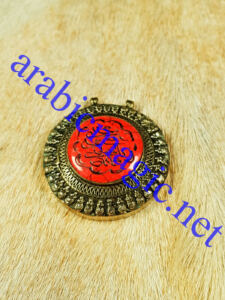 SOLD
Unique piece, which is not going to be replicated.
The magical talismans and amulets that we offer are not commercial products but are entirely handmade charged with the correct Arabic rituals under strict control for performing all necessary requirements and favorable time for their creation. To order, please use the email below: [email protected]