The purpose of this magic box is to constantly attract the love of your partner and to bring more passion in the relationship. It helps for family happiness and harmonization of the relations at home. It is necessary to put a picture of you and a picture of your beloved facing each other inside it. While the photos are stored in the box, the relationship between both of you will be filled with love, passion and mutual understanding.
Click on the pictures above to see the pictures in full-size*
The box is a single piece, hand-made in strictly defined astrological time and charged with the corresponding Arabic spell formula.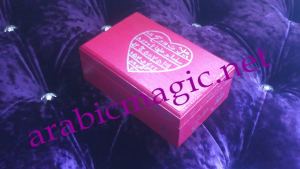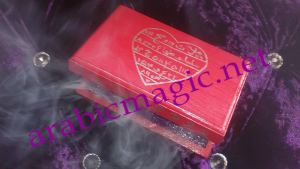 Price: 180 Euro
The magical talismans and amulets that we offer are not commercial products but are entirely handmade charged with the correct Arabic rituals under strict control for performing all necessary requirements and favorable time for their creation. Each talisman is tailor made for each client. The time for their making and delivery is preliminary agreed. To order, please use the email below: arabicspells@gmail.com