The Talislaminc Djinn Ring of Al-Razim the Great
Al-Razim the Great is one of the most prominent, significant, and great djinn Elders of Mount Kaf. His name is translated from Arabic as the "Lion roar" and he often appears in the form of a giant lion or a strong man's immense presence and golden crown. He is very old, in fact, no one knows his exact age. The Arabic lore says he predates many of the djinn. He has many armies, servants, and aids and can assist in any sphere. In pre-Islamic time he was worshiped as a Sun deity. He can make people wise, reveal hidden knowledge, brings authority, respect. He can help in achieving fortune and well-being, success in life, luck, great protection against all evil, and victory over enemies.
The talisman ring is made of silver with intaglio carved carnelian stone.
Click on the pictures above to see the pictures in full-size*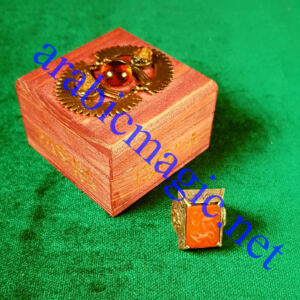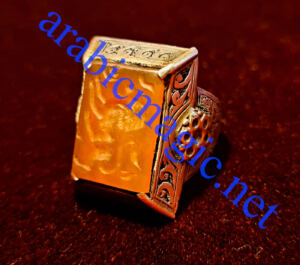 Please note that this is an antique talisman. Most of our talismans and amulets in this category are from before 1940. Some of the talismans are silver, others are silver-plated or gilded. All are handmade and unique. The natural traces of time are seen on them. Many of them, we restored, reconstructed, and strengthened with the help of additional magical rituals to increase their effectiveness and power. Others are presented in their original form. We do NOT use methods for artificial aging and deterioration of our talismans!
SOLD
Unique piece, which is not going to be replicated.
The magical talismans and amulets that we offer are not commercial products but are entirely handmade charged with the correct Arabic rituals under strict control for performing all necessary requirements and favorable time for their creation. To order, please use the email below: [email protected]