A beautiful and truly magickal item. This talismanic ring is connected with the famous Black Cat jinni called Qit Aswad which is a legendary underworld jinni that is conjured by the Arabic sorcerers to assist for all purposes. He can grant visions and divinatory dreams, he gives a strong intuition and hidden knowledge, he will protect you from all kind of negative attacks and energies and will enhance your presence with strong magnetism. He possesses many different powers and can be used for many deeds and always will be at your disposal.
This talismanic ring is especially recommended for people who are practising magical arts. While wearing the ring it is common to feel warmth, heat, tingling, vibrations, and other sensations. It is also common to feel the jinni presence as a warm breeze, see it through lights, flashes or auras. You may hear whispers or other unusual sounds.
* The item is recommended for experienced practitioners. This powerful being is deserving of the utmost respect of his keeper.
Click on the pictures above to see the pictures in full-size*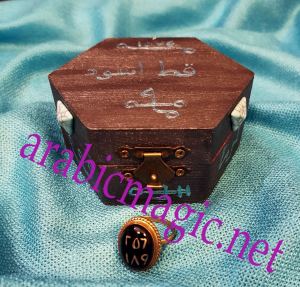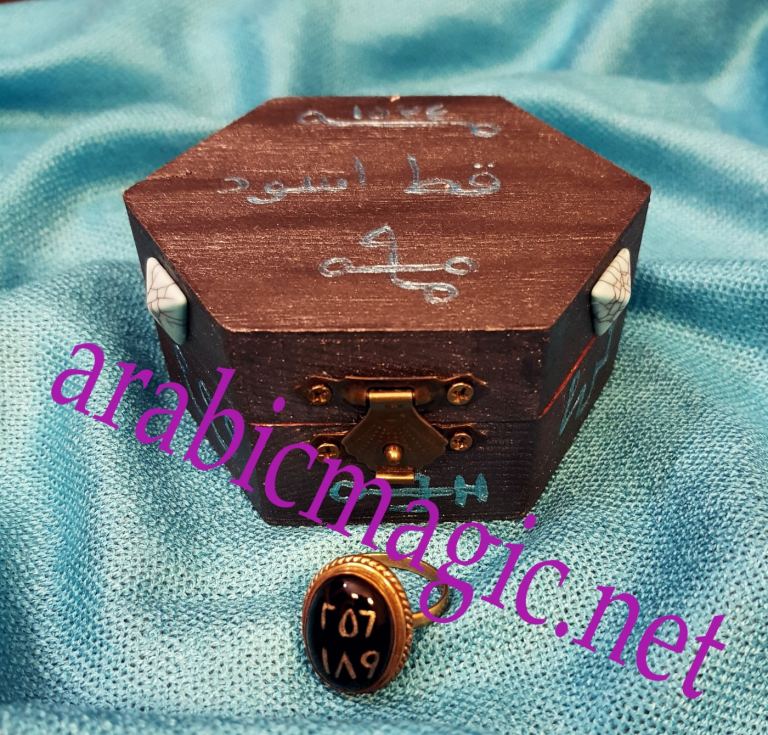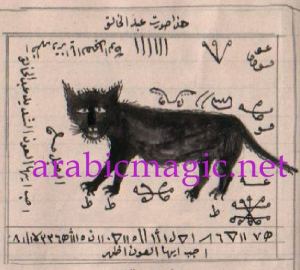 Unique piece, which is not going to be replicated.
The magical talismans and amulets that we offer are not commercial products but are entirely handmade charged with the correct Arabic rituals under strict control for performing all necessary requirements and favorable time for their creation. To order, please use the email below: [email protected]