The Rod of Moses/ Arabian Talisman For Protection
The Rod of Moses is a very powerful talisman that is highly guarded in secret by the Arabic sorcerers. In the famous magical text Shams Al-Ma'arif by al-Buni it is described that the famous scholar, al-Khwarizmi had tried during seven years in vain to discover God's greatest name [the secret, 100th name of God] until he finally met a blind Asian sage who disclosed to him that God's greatest name which consisted of 12 letters was written on Moses' rod. Then the master showed him the circle of the name drawn in Himyarite characters. (According to the figure in al-Buni's work it contained the Throne-verse, the Fatiha, and the word Allah arranged in close lines.) Enumerating the different uses of the Rod of Moses talisman, the sage also revealed that the greatest name or set of names are Ehieh Asher Ehieh, Adonai, Sebaot, and El Sheddai, and they appear in the middle of the talisman.
This extremely powerful talisman is made according to all instructions and observances described in the Arabic occult texts and charged with the Divine's secret names of power. It is used for:
•WEALTH & ABUNDANCE
•GOOD FORTUNE
•MONEY ATTRACTION
•ATTRACTING GOOD LUCK
•PROSPERITY IN ALL ENDEAVORS
•PROTECTION AGAINST EVIL
•BANISHMENT OF NEGATIVITY
•LEADERSHIP AND COURAGE
•POWER & AUTHORITY OVER OTHERS
•RESPECT & AUTHORITY IN ANY SOCIAL CIRCLE
•AURA OF MAGNETISM
•LOVE ATTRACTION
•STRENGTHENED RELATIONSHIPS
•HAPPINESS & PEACE
Note: The black hands' holder is not included, it's only for a display.
Click on the pictures above to see the pictures in full-size*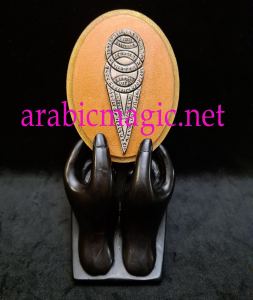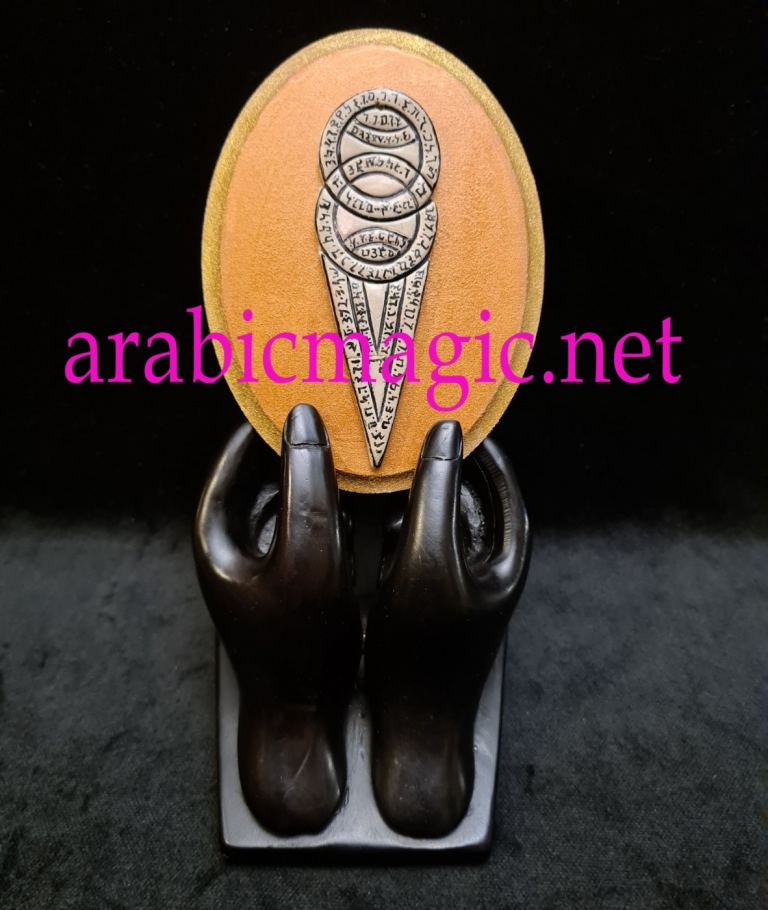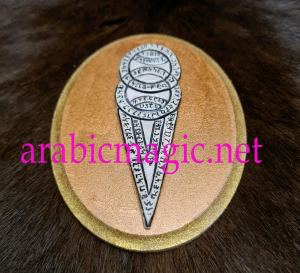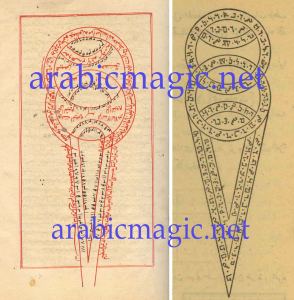 Please note that this is an antique talisman. Most of our talismans and amulets in this category are from before 1940. Some of the talismans are silver, others are silver-plated or gilded. All are handmade and unique. The natural traces of time are seen on them. Many of them, we restored, reconstructed, and strengthened with the help of additional magical rituals to increase their effectiveness and power. Others are presented in their original form. We do NOT use methods for artificial aging and deterioration of our talismans!
SOLD
Unique piece, which is not going to be replicated.
The magical talismans and amulets that we offer are not commercial products but are entirely handmade charged with the correct Arabic rituals under strict control for performing all necessary requirements and favorable time for their creation. To order, please use the email below: [email protected]