Arabian Amulet for Victory and Elimination of Enemies
The magical powers of this talisman will help you win over your enemies and foes. As long as you carry it, you will be invincible for their attacks and actions against you. This talisman is especially suitable for people exercising dangerous professions or working in a hostile environment. With its help you will win victory over your enemies, will repel evil thoughts and will cut off gossip and slanders.
Click on the pictures above to see the pictures in full-size*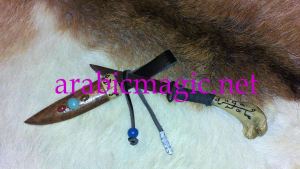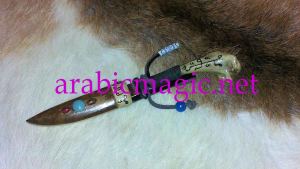 Sold
Unique piece, which is not going to be replicated.
The magical talismans and amulets that we offer are not commercial products but are entirely handmade charged with the correct Arabic rituals under strict control for performing all necessary requirements and favorable time for their creation. To order, please use the email below: [email protected]